Historic Ordnance Survey Map Wallpaper
Create an eye catching feature of any wall at home or in the office with an historic OS map mural.
Choice of three mapping scales sourced from OS maps of England, Wales & Scotland dating between 1841 to 1913.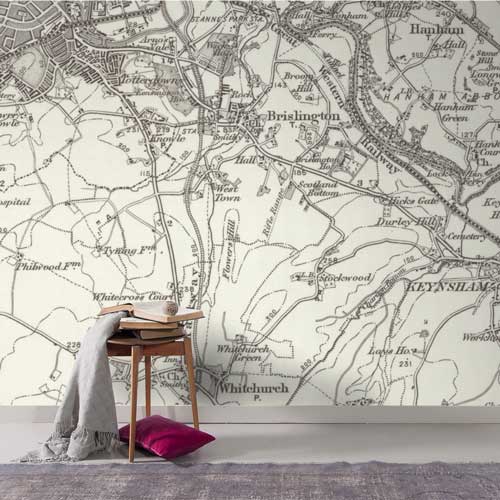 Good for map wallpaper of your entire city or county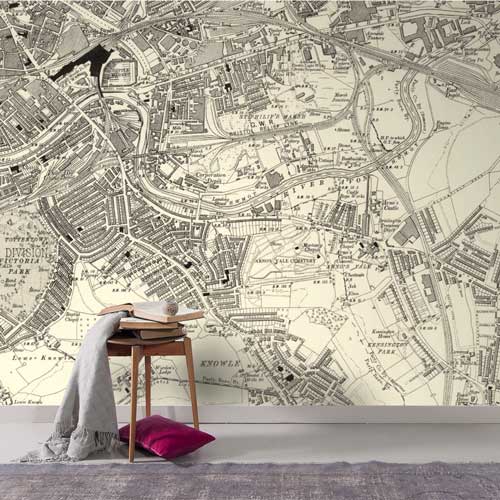 Good for map wallpaper of your local area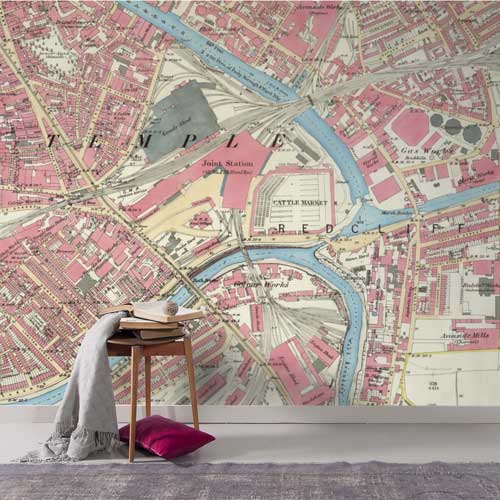 Good for detailed map wallpaper of your local area
Don't Take Our Word For It
Our customers count on us to provide high quality mural and wallpaper printing and exceptional customer service. We do our best to meet and exceed their high standards. Here's what our customers say about our efforts: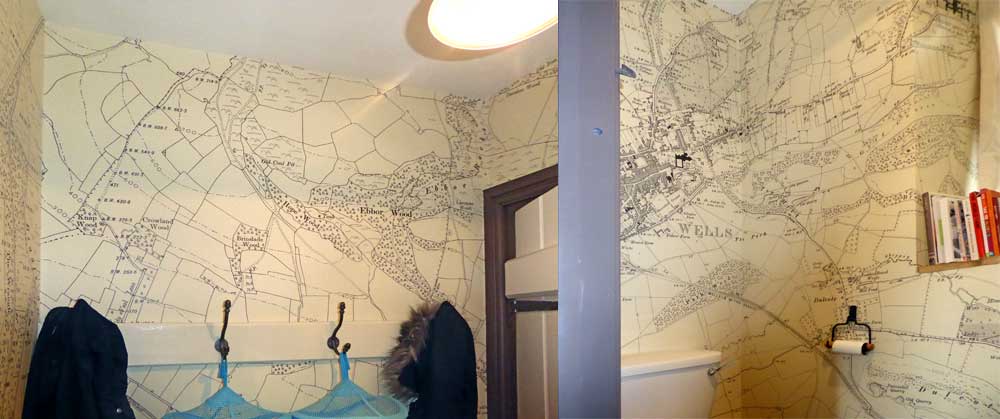 Historic OS Map Mural - Six-Inch To The Mile
It is done and it looks great and we JUST got our house in on the wall behind the toilet!! Thanks for all your help Jo. Everyone has really admired it too so I have been passing on your details - Jo Webster
---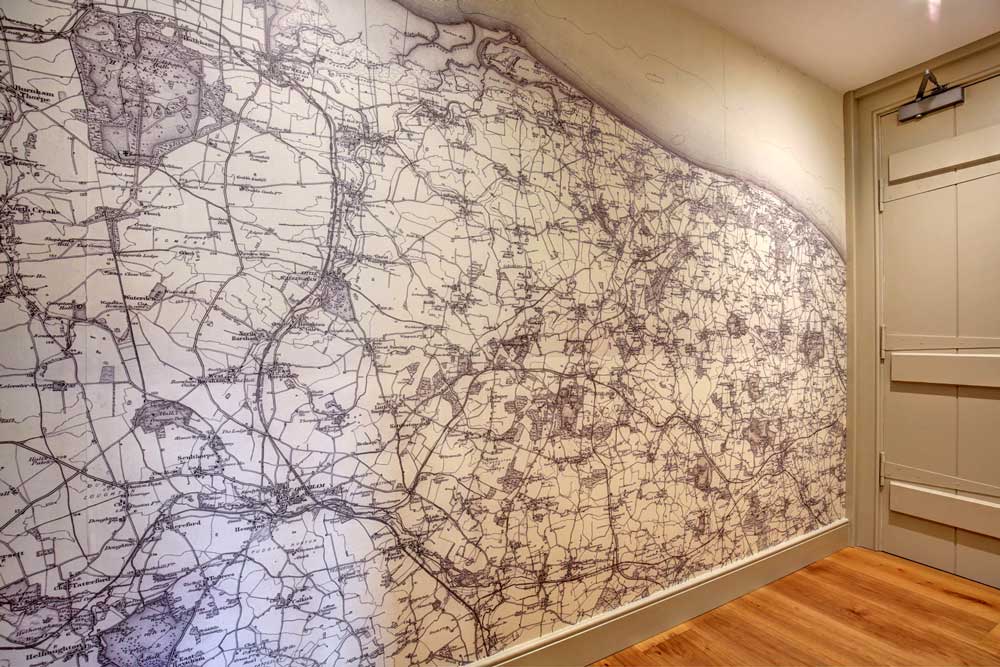 Historic OS Map Mural - One-Inch To The Mile
(Redcliffe) created a huge map - 12 feet long x 7 feet high for my hallway - of the North Norfolk coast. It's fabulous. The quality is great and was easy to put up. throughout the process the team were very helpful in making sure we got the map exactly right. Would definitely work with them again - Lisa Morrison
---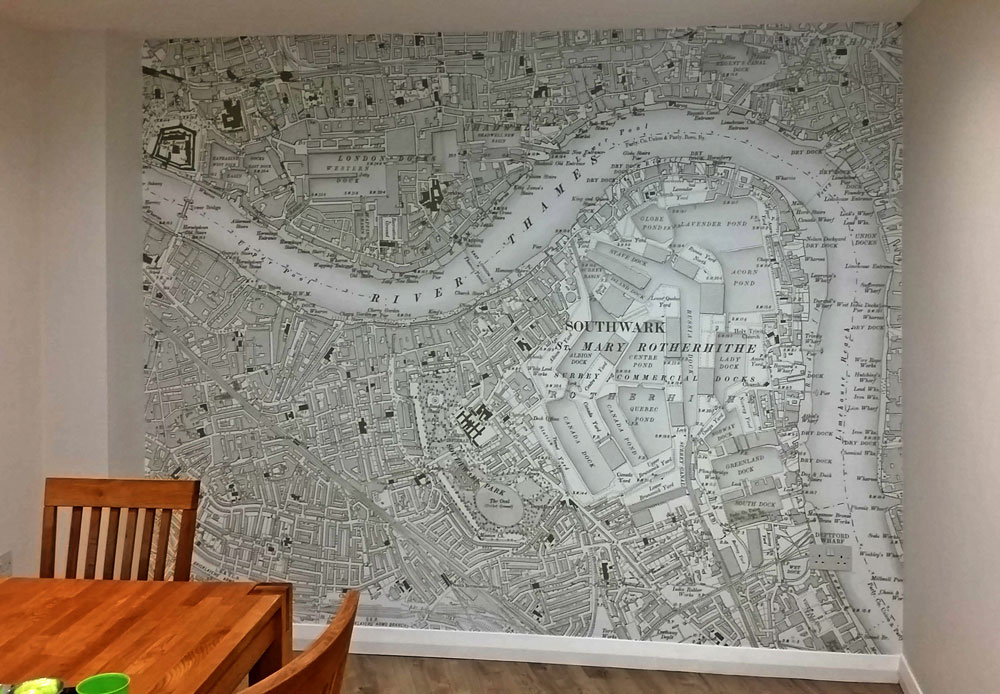 Historic OS Map Mural - Six-Inch To The Mile
Thanks for all your help with ordering the wallpaper. We finally got around to putting it up over the weekend and it looks great. I've attached a picture so you can see the finished result! Thanks again - David Staunton.
P.S. I also couldn't resist looking at the online mapping for the area where I was brought up and became quite transfixed by how the area has changed over the years and picking out the landmarks that are still present!
---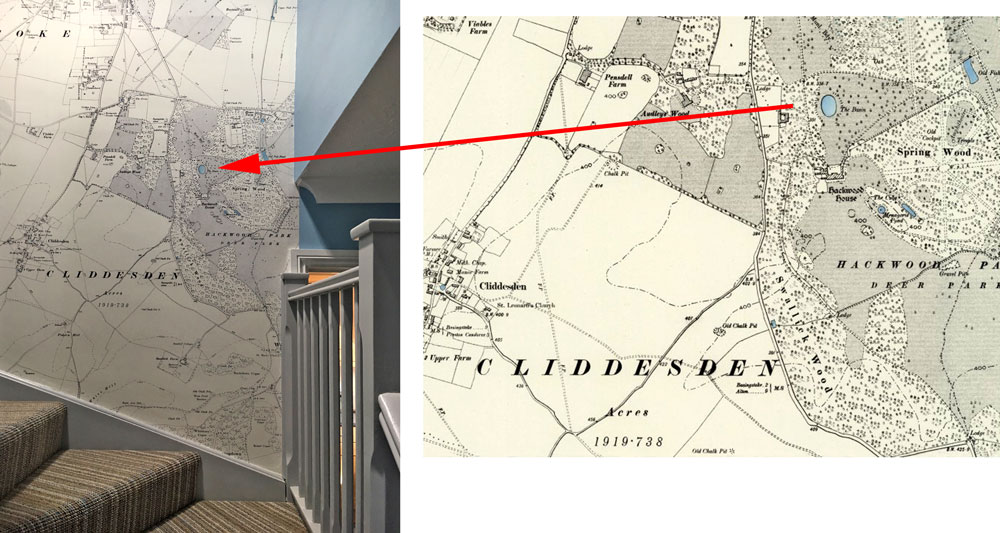 Historic OS Map Mural - Six-Inch To The Mile
Just wanted to say thank you so much for this - we eventually got around to having it hung a month or so back and everyone who sees it is amazed and I have of course passed your details on to them in case they want something similar.
- Adele David
History of Ordnance Survey Mapping
The Ordnance Survey's mapping begins in 1790 when the government, fearful of the threat of a French invasion, instructed the then Board of Ordnance to begin a national military survey starting with the south coast of England.
From the 1840s surveys were carried out at increasingly detailed scales and were used for many purposes including railway construction, geological survey and sanitary reform.
In order to ensure complete and accurate coverage, the 1841 Survey Act had already given surveyors the right to 'enter into and upon any land' in the course of their duties.
The Ordnance Survey Historic Maps captures Britain at the height of its imperial prosperity. All but the very largest cities still had clearly defined boundaries, but with little of the urban sprawl that has since overtaken so much of the landscape. The construction of over 16,000 miles of railway track had made its mark on the physical landscape.
The maps still clearly show many of Britain's more ancient features and settlements, but these are now dominated by the new Victorian urban society which in many ways forms the basis of our own.

Research Your Own Historic Wallpaper Map
The National Library of Scotland has a vast resource of Mapping Images, you can compare a selection of historic maps to modern map or satellite layers to see what might be available for your local area using the library Side by Side Viewer.
Gives us a call if you would like to discuss your custom printed historic wallpaper map, we'd love to hear from you.