FREE Image Check
Not sure if your image, illustration or design is suitable for printing as wallpaper? Just upload your photo or design file and let us know about your wall mural plans. We will evaluate your file at the wall size you specified and get back in touch with more details and prices.
Upload your photo or design file
Complete the enquiry form below
One of our skilled print technicians will check your file
Your email report will confirm suitability and answer any questions you may have about your custom wallpaper
Choose Your Image or Design File

Submit your JPG, TIF, PDF, AI, PSD, EPS files below.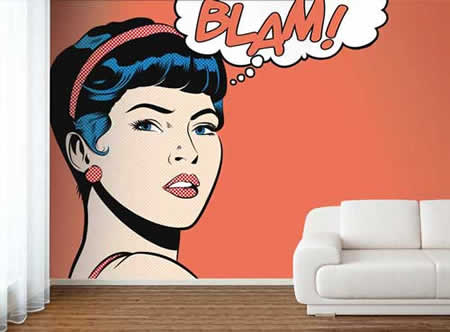 How Much Will My Wallpaper Cost?
FREE UK Delivery
Price shown excludes VAT
Standard Smooth - HP PVC-Free Wallpaper is an ultra-smooth finish, prepasted 165gsm wallcovering with an approved fire certificate. It meets commercial wallcovering standards and has an indoor display permanence of up to 20 years. Mould and mildew resistant
Premium Smooth - Muraspec Digimura Smooth is a unique wallpaper product that has a satin non-textured finish. A paste-the-wall not the wallcovering product that is clean and simple to install and won't damage surfaces when it is removed.
Self Adhesive - FabriTac® Self Adhesive Wall Fabric - removable and repositionable! A great printable fabric surface, combined with its unique patented adhesive, makes this the ideal solution for putting large format images on walls. Anyone can easily apply, position, re-position or remove this wallpaper.