Ready To Use Self Adhesive Fabric Wallpaper
FabriTac® - Removable and Repositionable Wall Fabric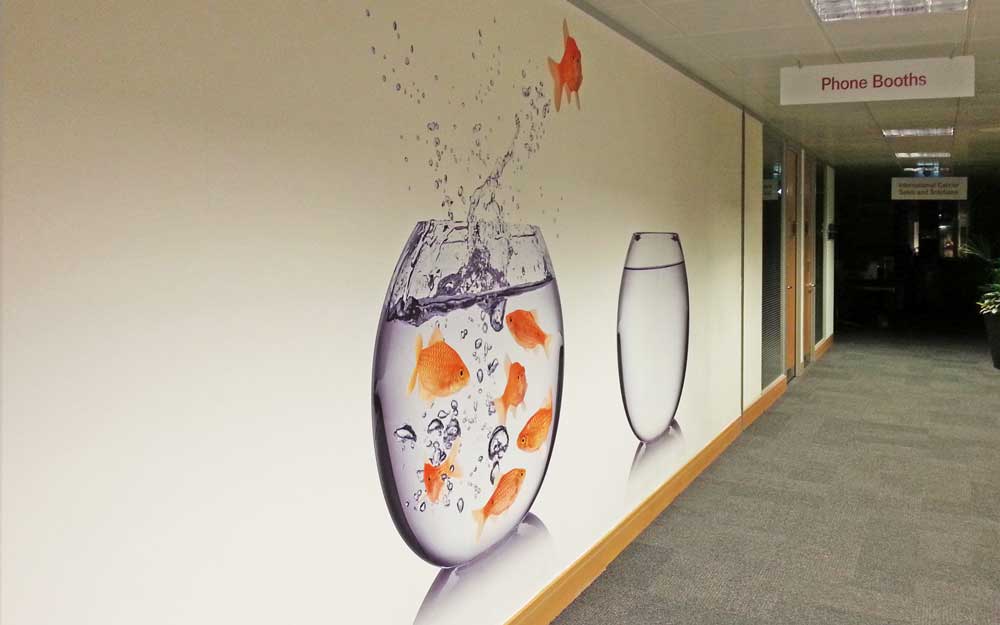 FabriTac is a 350gms removable, adhesive fabric that may be mounted to any surface and repositioned countless times. FabriTac will retain its adhesion and leaves no residue.
Transform your wall into a work of art with FabriTac, it is not only an easy to apply self-adhesive wallpaper, but it also allows you to choose your own photos, images or designs for your home, office or retail interior.
This repositionable wallpaper fabric does not rip, wrinkle, shrink or curl; which allows endless application possibilities indoors and outdoors.
FabriTac has a great printable fabric surface, which combined with its unique patented adhesive, makes it the ideal solution for putting large format images on walls. Anyone can easily apply, position, re-position or remove FabriTac.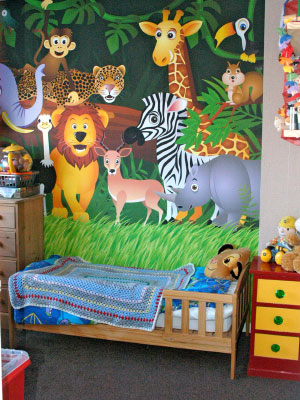 I am so impressed with the service at Redcliffe Imaging, my wallpaper arrived perfectly on time with great quality of print. Thank you, I will recommend you to anyone! - Laura Shelley
How to Apply FabriTac Paste Free Wallpaper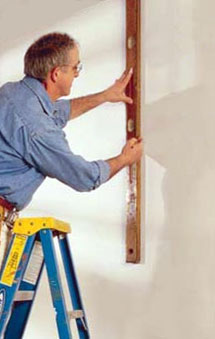 Preparation - Make sure that the bare wall is sound, clean and dry. Remove all loose paint, plaster or old paper and fill all holes and cracks with filler, smoothing down the surface when it is set.
"Size" The Wall - Prior to wallpapering it's a good idea to "size" the wall as this seals porous surfaces to prevent the paste from drying too fast and it also aids slip and slide when papering. Beeline Primer Sealer is a highly recommended wallpaper "size" product as it does all of the above and also helps reduce seam splits, raised edges and bubbling of wallpaper.
Start Line - Few walls are truly square or perfectly vertical. To overcome this, use a plumb line or spirit level and draw a vertical pencil line from ceiling to floor at a set distance from the left hand edge of your wall. This start line measurement will be shown in the printed installation instructions that come with your custom printed wallpaper order.
Removal of FabriTac
If FabriTac is being applied on a painted wall, it is recommended that the wall is first primed, to help ensure paint will not be peeled off the wall. The use of a blow dryer may help to soften the adhesive for easier removal from questionable surfaces like painted walls. We do not advise installation of FabriTac over untreated or unprimed plasterboard as there may be some peeling away of the plasterboard surface upon removal of the FabriTac material. On any surface, we suggest removing the FabriTac slowly, at a 180 degree angle (pulling straight back against the material versus up) to minimise the tension against the surface from which the FabriTac is being removed.
Looking For A Painting & Decorating Contractor For Your Wallpaper?
If you are not familiar with hanging wallpaper we recommend that you contact a professional decorating contractor who will be able to hang the wallpaper on your behalf. The Painting and Decorating Association represents thousands of painters and decorators across the UK and will help you find a recommended PDA member in your area.