Recent Photo Wall Murals - Get Inspired & Transform Your Wall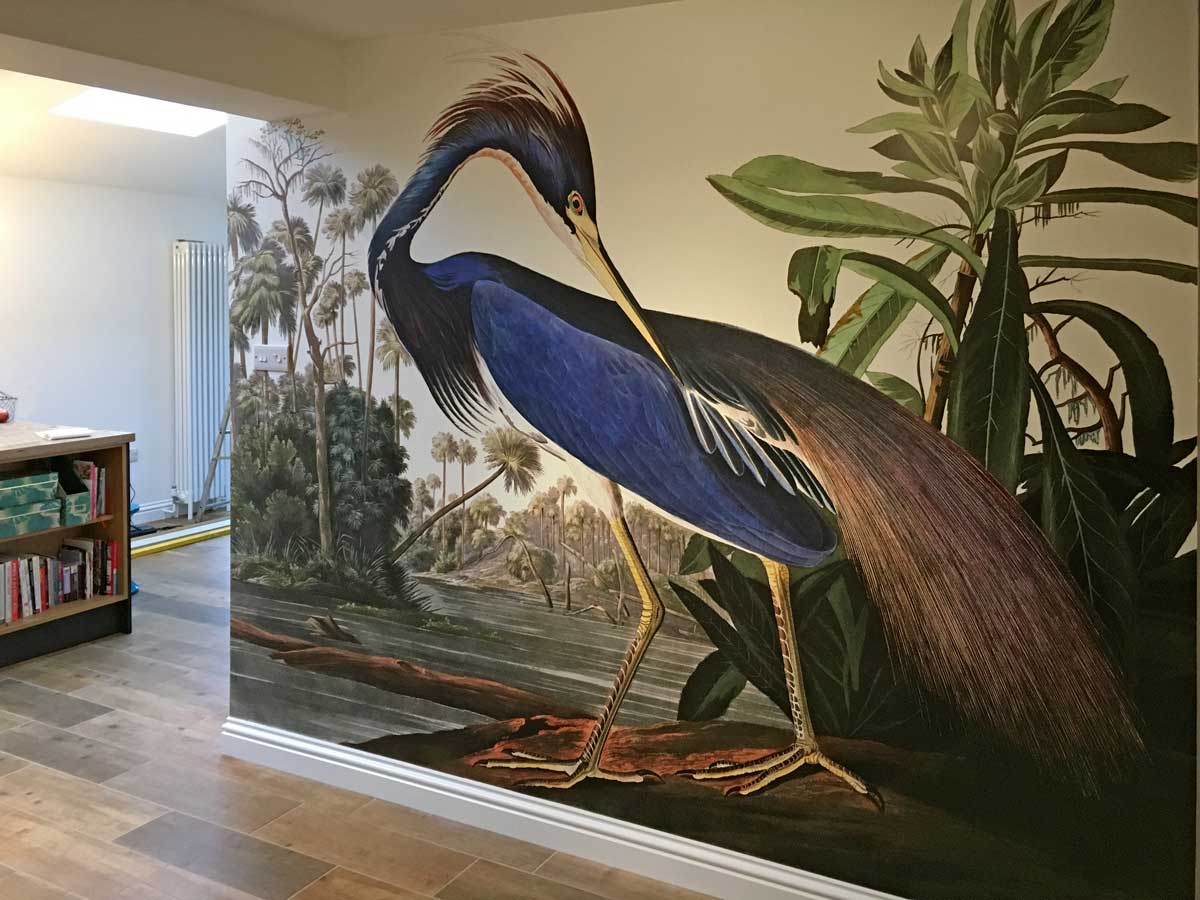 I wanted to share the heron with you! I love it! Thank you - Kate Burford
---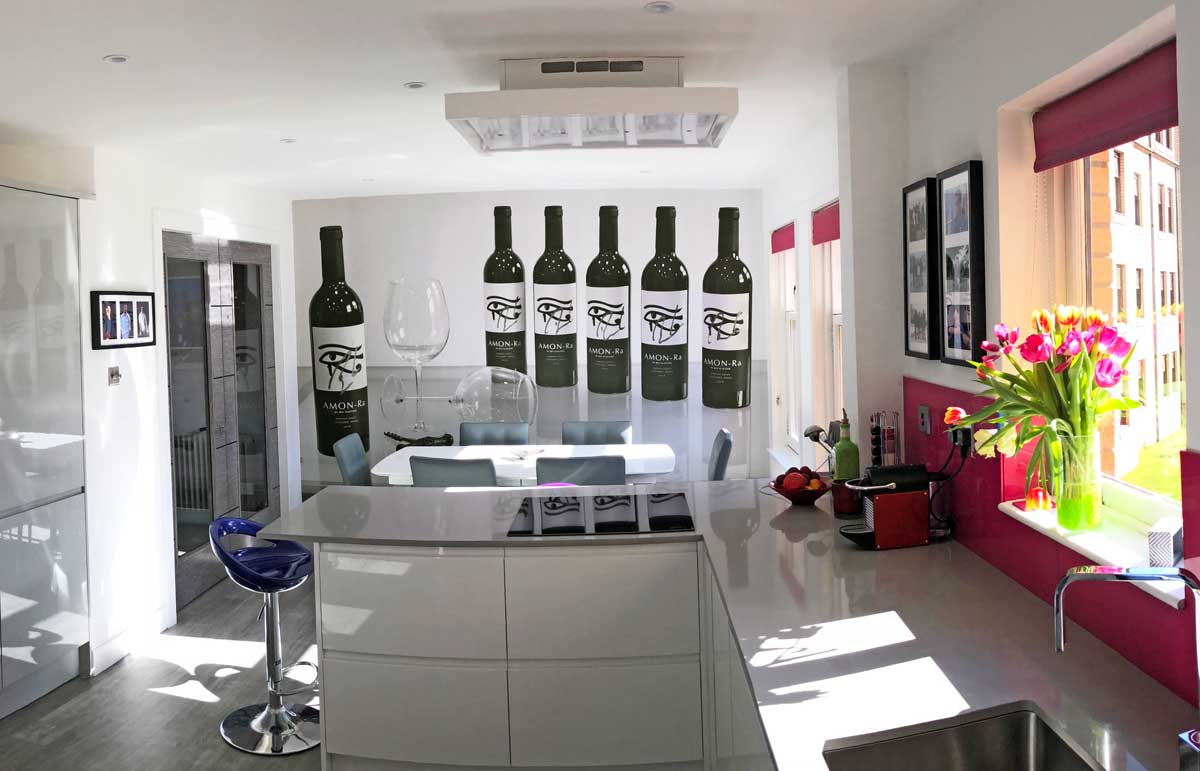 My wife and I had recently downsized from a Victorian villa, to a modern apartment. So we effectively started a new design journey from scratch. An unusual photographic idea was transformed into full wall artwork. Louise from Redcliffe Imaging guided me brilliantly through the process required to complete the finished look we had hoped for. - Nigel Kirk
---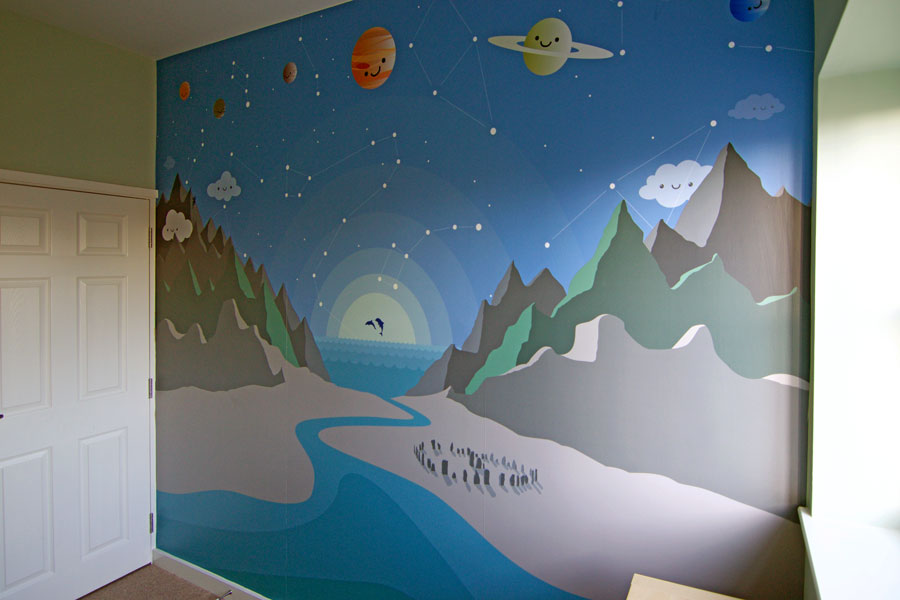 Delighted with the results and the quality of the paper. It was actually easier to work with that I expected and there are no bubbles and we got it perfectly aligned (well almost and good enough for us). - Dan Addison
---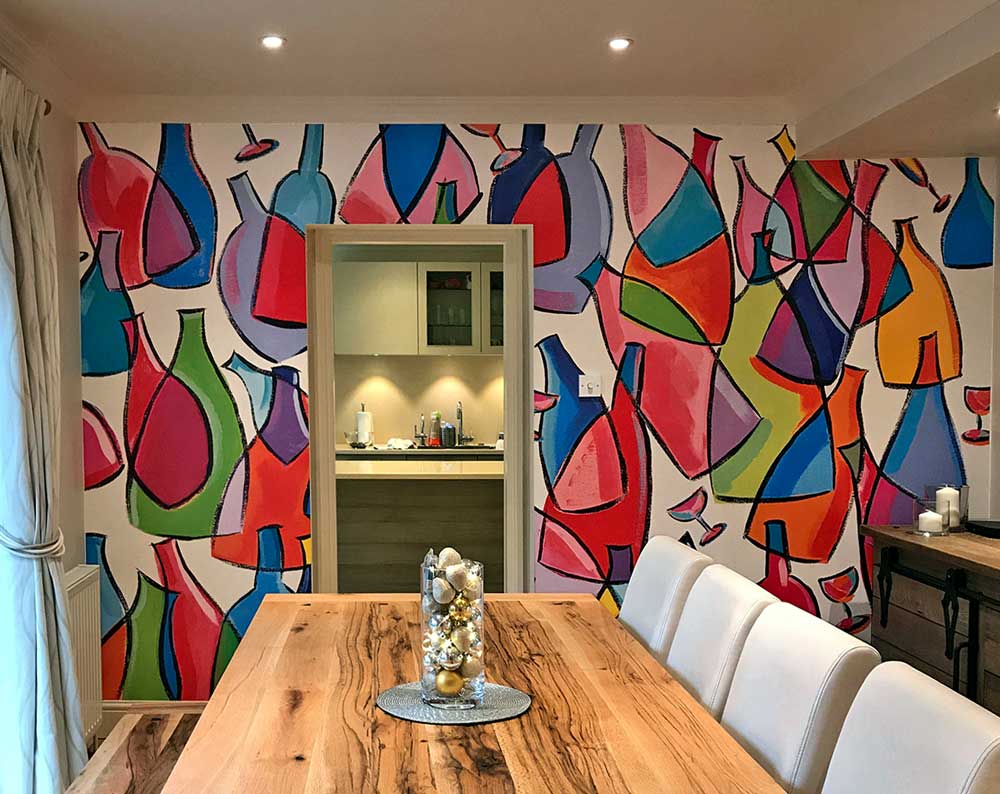 I bought some wallpaper off you with a bespoke design and I'm delighted to say it looks fantastic so a big thank you. John Goodwin
---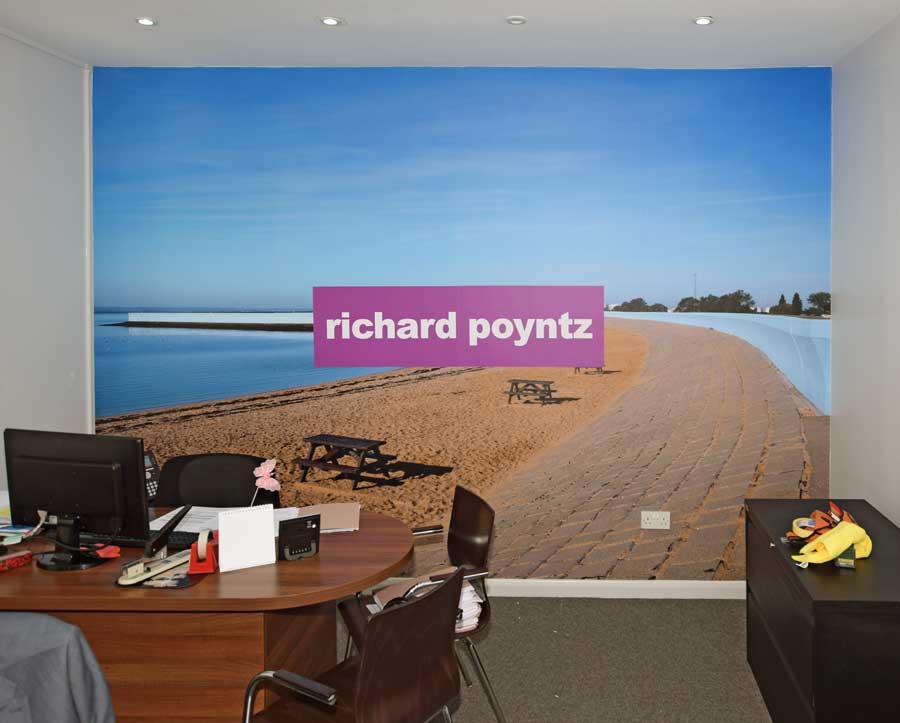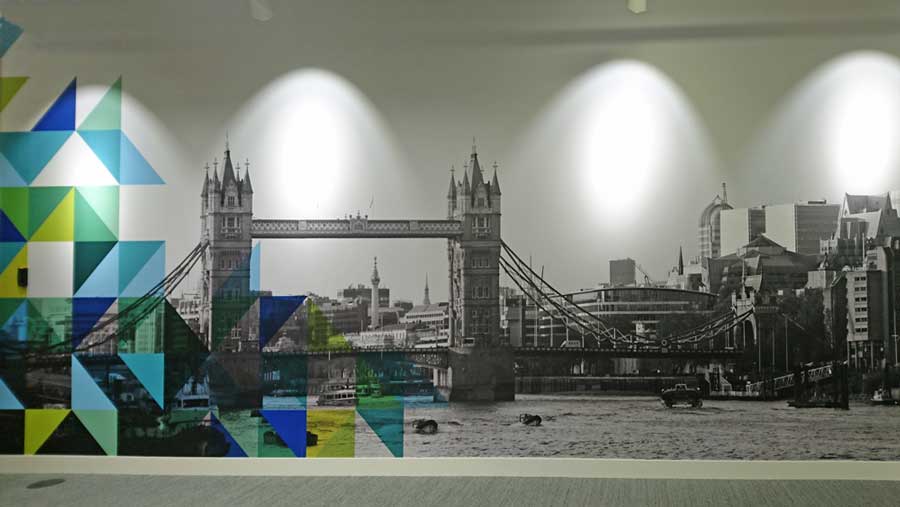 The client was very pleased with them, particularly the London skyline. It was so big though that we struggled to get it all in the picture! Thanks for your help with this project, hopefully be using your services again in the future. J. Munro Property Maintenance Ltd
---
Courtesy: Richard Poyntz and Co
---

Just wanted to show the wallpaper up in the shop - looks great many thanks. Montezuma's Direct Ltd.
---
Thanks again for your guidance and helping hand with creating the wall art I was seeking - Paul Banks
---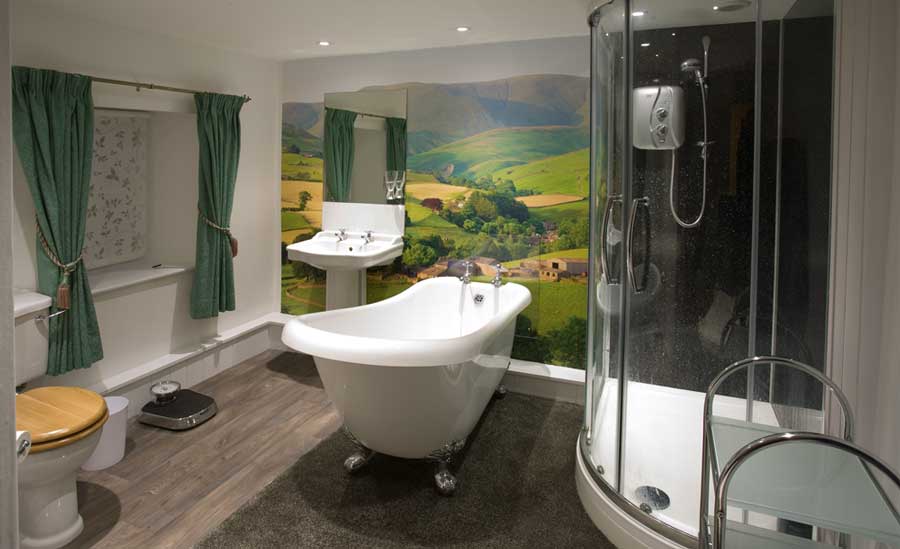 Installation Note
Courtesy: Airbnb, Sedbergh, Cumbria
---
Courtesy: Ilan Slazenger, Clowntown
---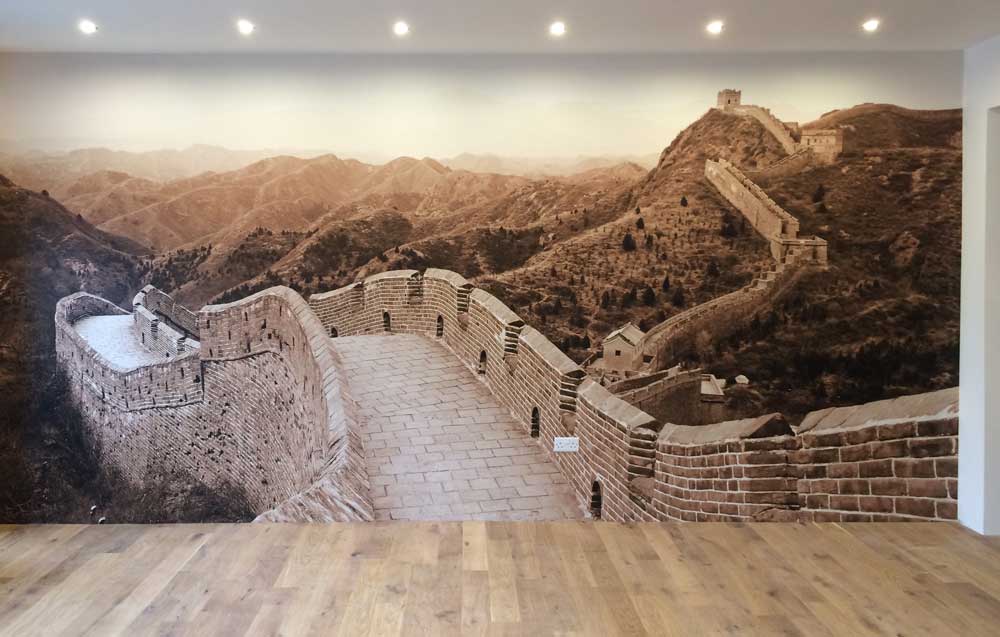 Courtesy: Tac Vien - Hao Wei
---
Time lapse video of wallpaper installation
Courtesy: Mad Dogs Television
---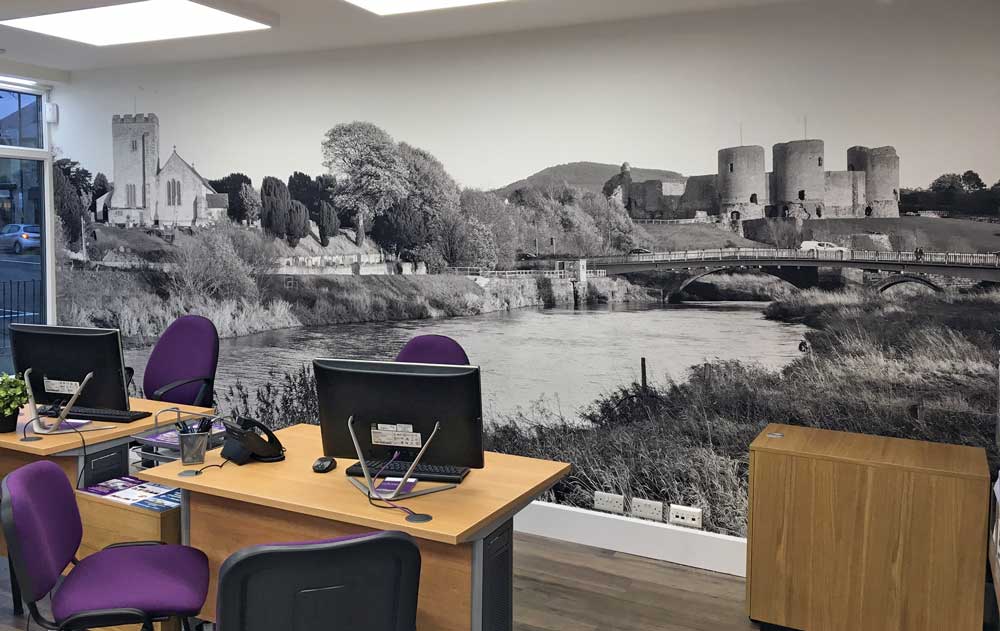 We absolutely love our Wallpaper and we have already had amazing comments from the locals here. Many thanks and truly amazing wallpaper! Williams Estates - Rhuddlan
---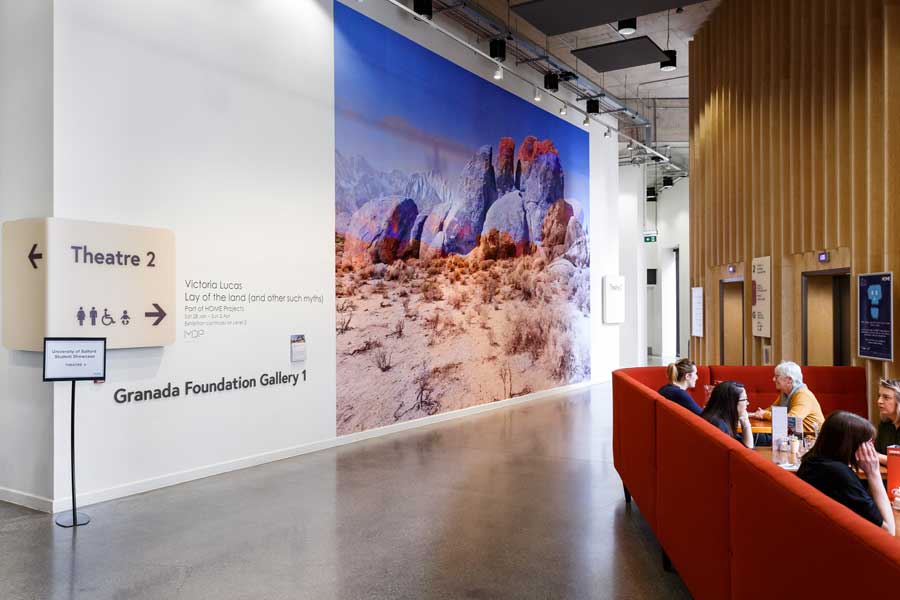 Lay of the land (and other such myths): Victoria Lucas, 2017 | London Art Fair, London, UK | Produced by Mark Devereux Projects
---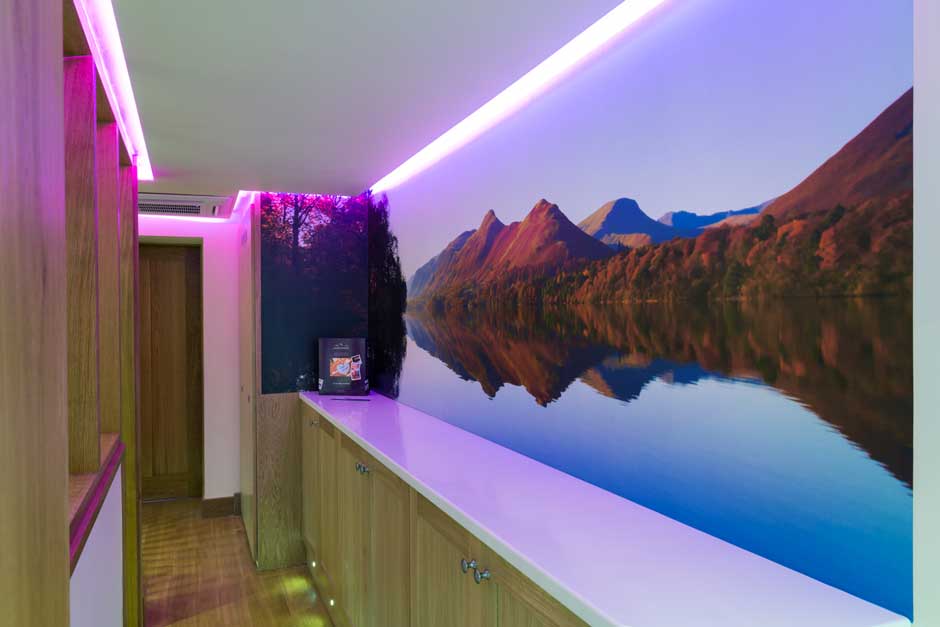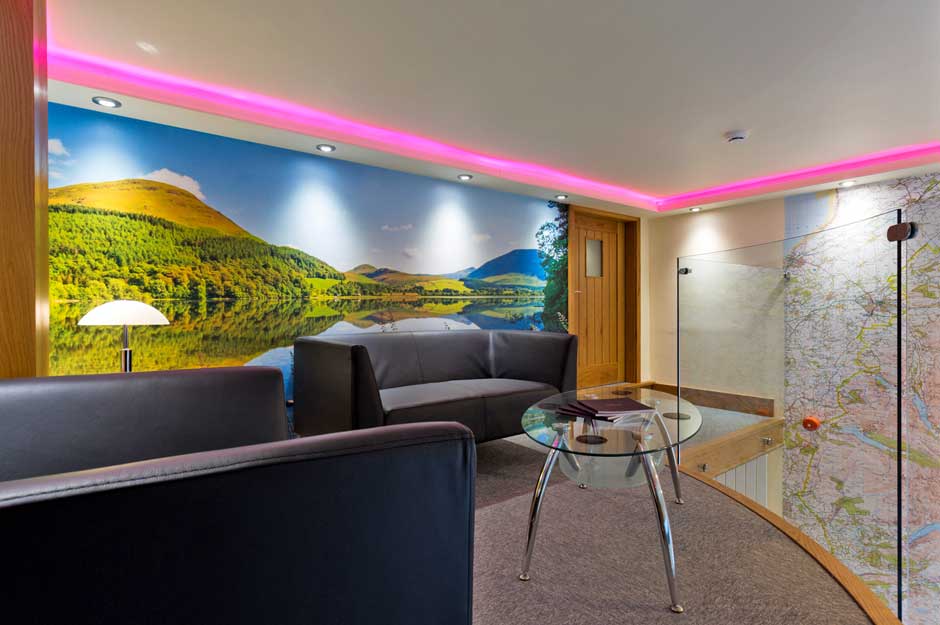 Courtesy: Lakelovers - Keswick
It all looks very good and there have been lots of people asking about them. If you ever find yourself in Keswick please call in and say hi! Thanks for checking with the production team. Graham Wilkinson - Sales Manager – Keswick
---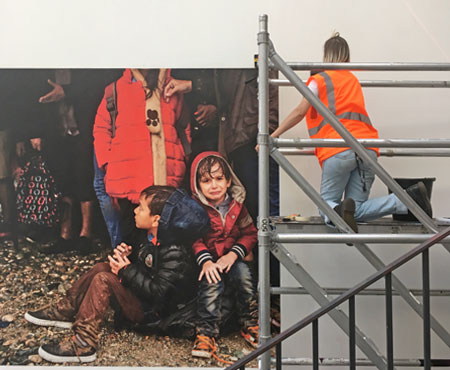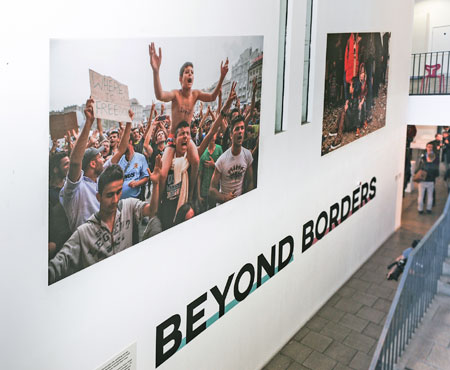 Courtesy - Max Houghton (Curator) Beyond Borders
© London College of Communication
---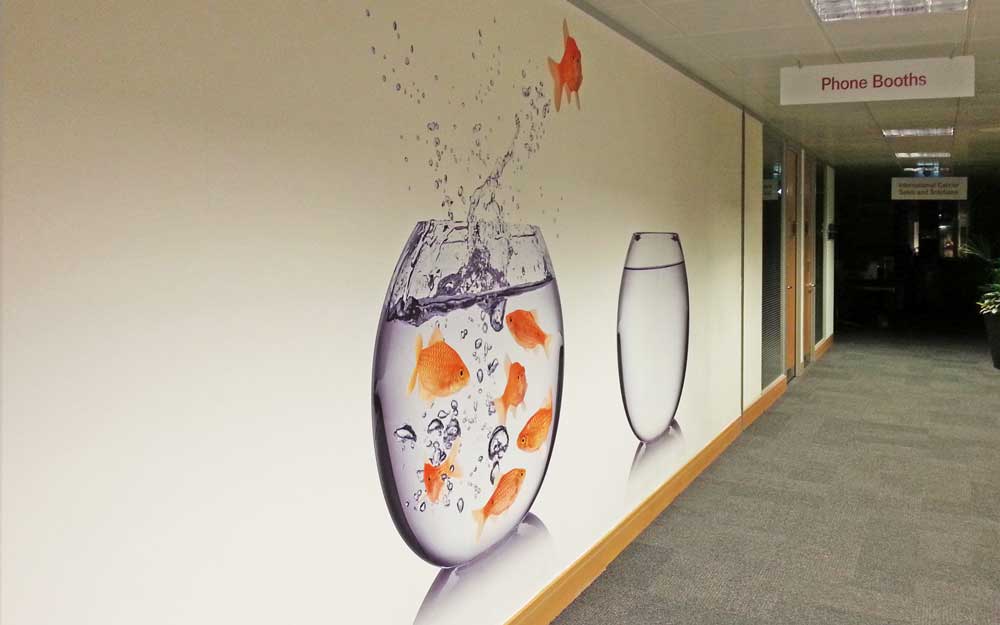 Design: Create Interiors Design
---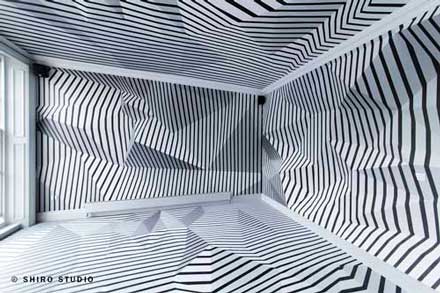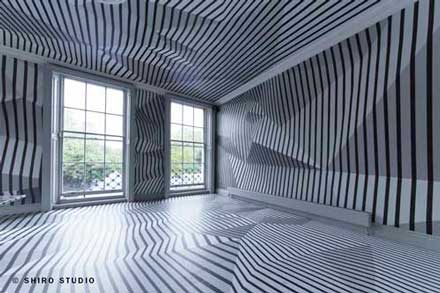 Design: Shiro Studio | Wallpaper & Floor Graphics: Redcliffe Imaging
Overlooking Lincoln's Inn Fields square in London, "The House of Peroni" is a temporary venue designed by Shiro Studio, featuring an outdoor pavilion and a series of immersive installations. The black & white bar on the first floor pays homage to the work of Italian graphic artist Franco Grignani, active in the sixties, year that Peroni Nastro Azzurro was established.
---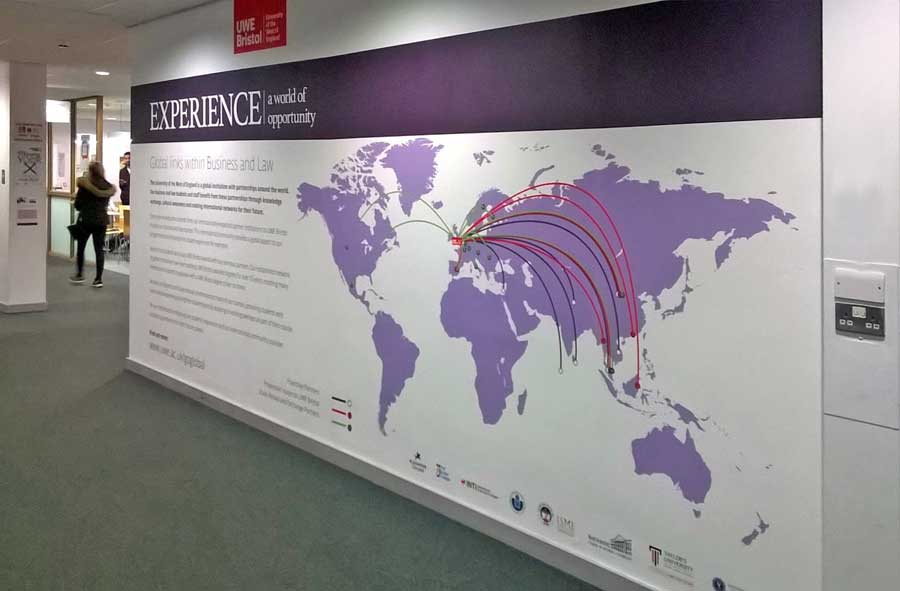 Courtesy: UWE Bristol
---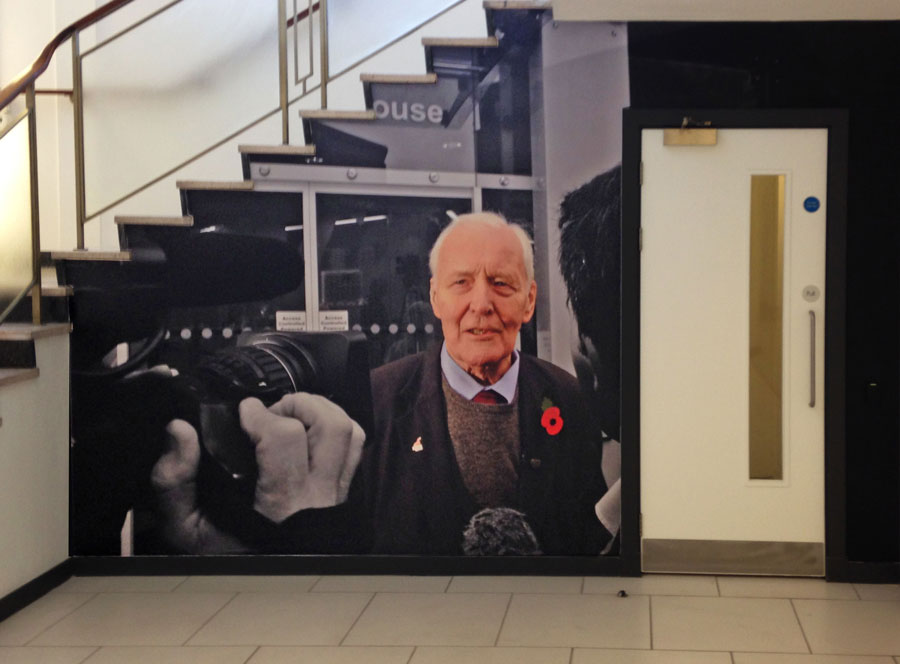 Design: Bespoke Wall Art Design | Courtesy: UNITE the Union
---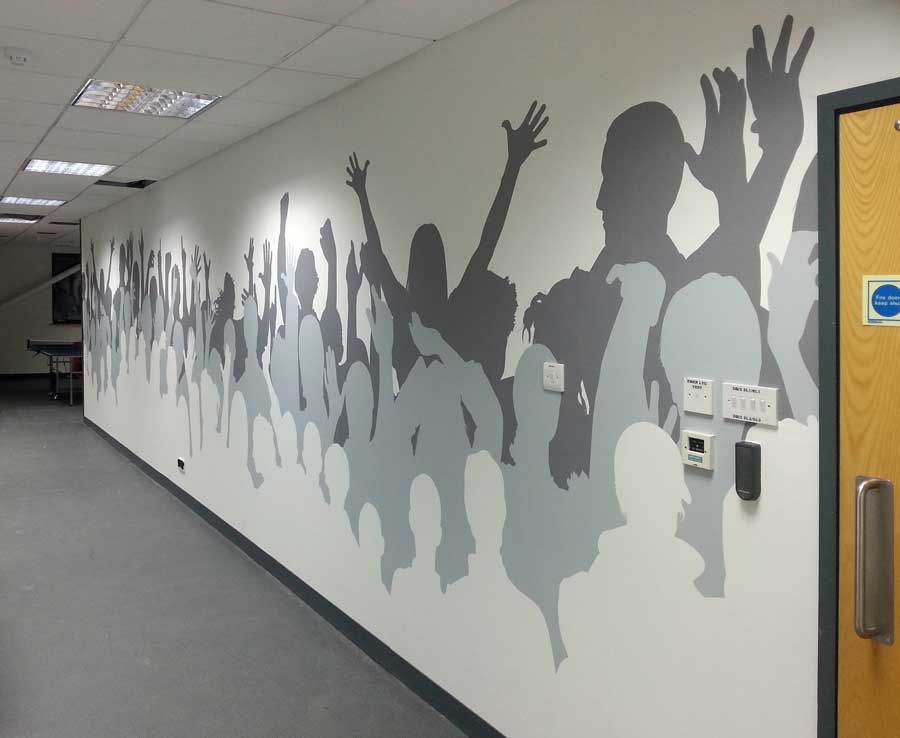 Courtesy: Cre8te Interiors
---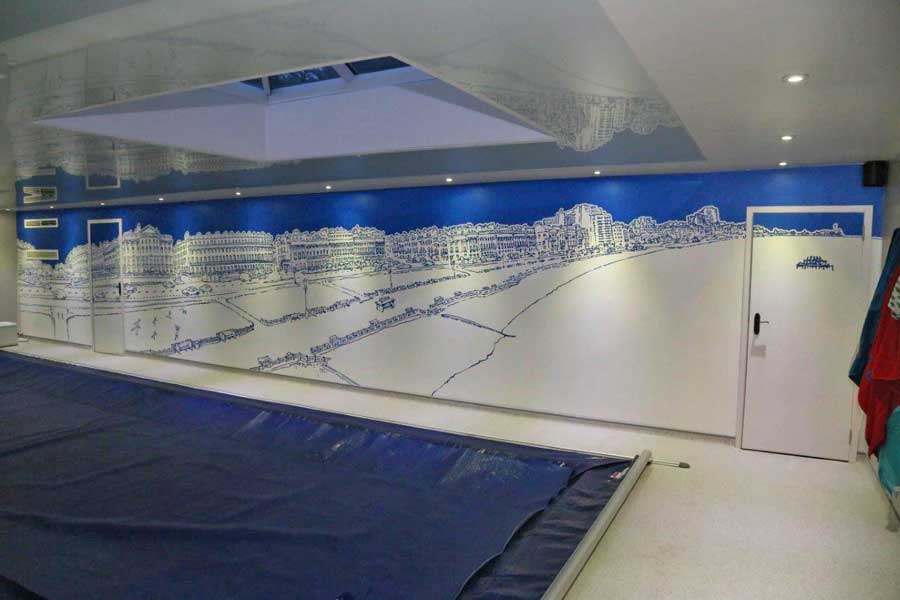 You asked for a pic of the Fabritac in place. Amazing stuff. I did manage to lift up and paint behind without issue to get rid of the marks showing through. I managed to fit entire thing myself so is very easy as I really cannot wallpaper but am ok at diy. Many thanks for help and service. Very impressed and will use this again I know. - Guy Barwell
---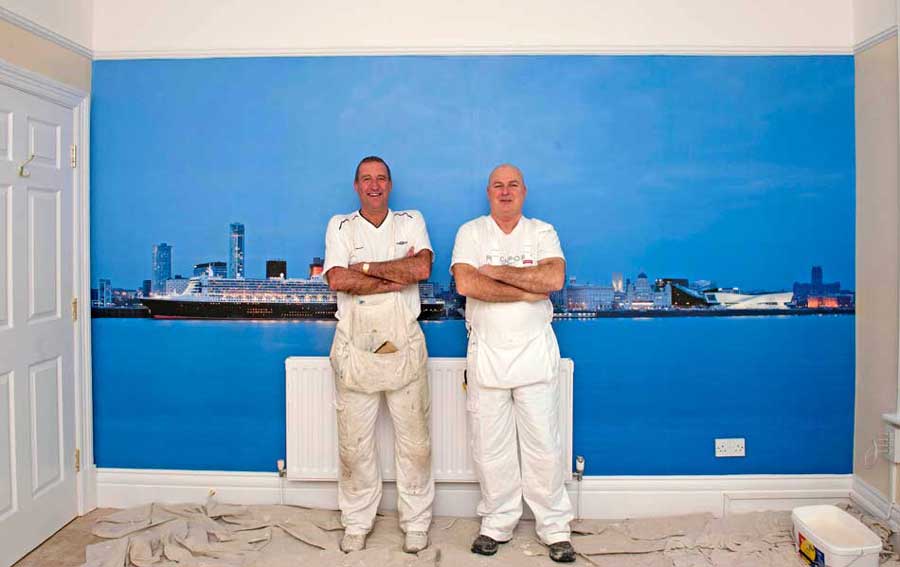 ---
Courtesy: Ellie & Tom
---
Design: Redcliffe Imaging