Save 15% Off
Your Mural Order -
Get Your Discount Code
Custom Printed Map Wallpaper
Create Your Bespoke Map Mural - Based On Your Town, Postcode Or Local Area

Make an eye catching feature of a wall at home or in the office by creating your own map wallpaper sourced from a varied assortment of mapping data, custom printed to your exact wall dimensions and in a range of colour styles. Our Ordnance Survey map wallpaper is available using both modern and historic map data.
Ordnance Survey Maps
Other Maps
What our customers say:
"Staff at Redcliffe were incredibly helpful and efficient in going through a range of options, providing samples and producing a beautiful final print well within deadlines, that looks amazing on the wall and is already generating much good comment and conversation."
Platt Hall Manchester Art Gallery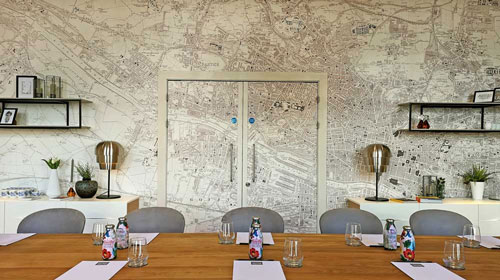 "The quality of even the "standard" paper was exceptional, it was quite thick and of amazing quality. The print quality was crisp, clear and every feature on the map was vividly discernible."
AL Rise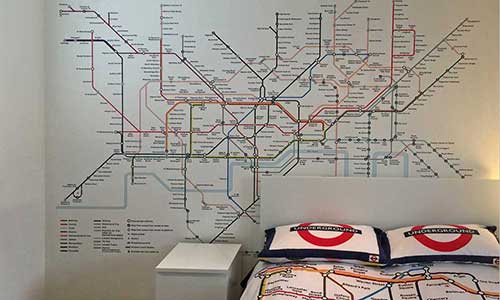 "We wanted our hallway to have a talking point and a historic map of our town did just the job, it looks great and the quality of the wallpaper is brilliant, with a really silky feel and flat finish - it's created a real focal point when we welcome people to our home and looks just as good as the example work shown on Redcliffe's website."
Andy Wearing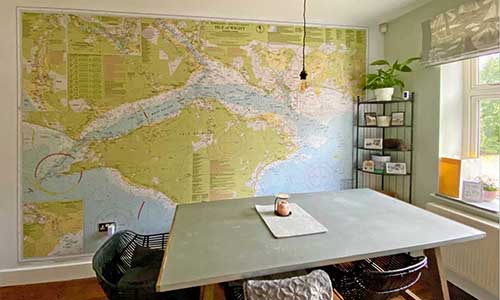 See all reviews:
Backed by our 'Love It Or Full Refund' Policy
We are certain that you will be completely delighted with your wallpaper mural. If you are not satisfied with your wallpaper order we offer you the Right To Return it within 7 days of receipt and we will refund you the full purchase price.