Local Wallpaper Map Displays for Estate Agents
Professional & Powerful Displays Can Really Increase Sales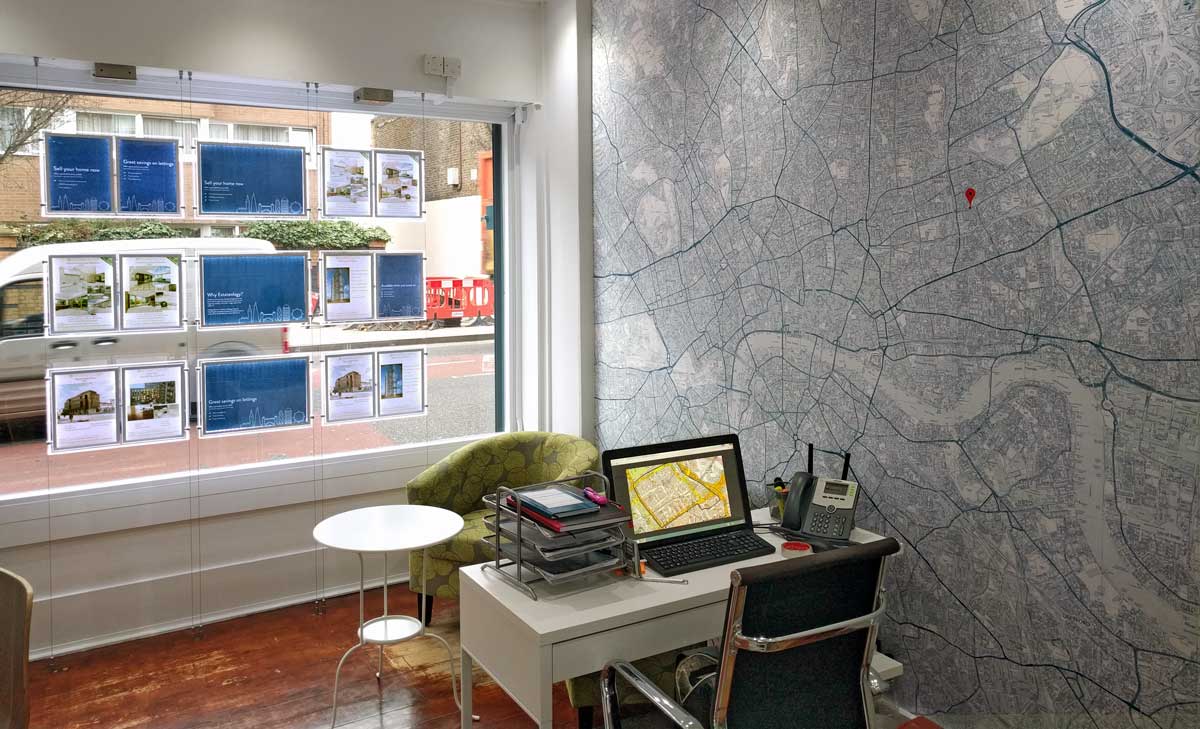 Custom Printed Wallpaper Map of Your Area
Your Postcode Map Wallpaper is custom made to your exact wall dimensions and in a range of colour styles. Make an eye catching feature of your office wall with a stunning wallpaper map of your local area, town or city based on Ordnance Survey Vector Map Local® 1:10 000 mapping data. These new OS maps show the most detailed street-level detail, including building outlines and boundaries, woodland and water.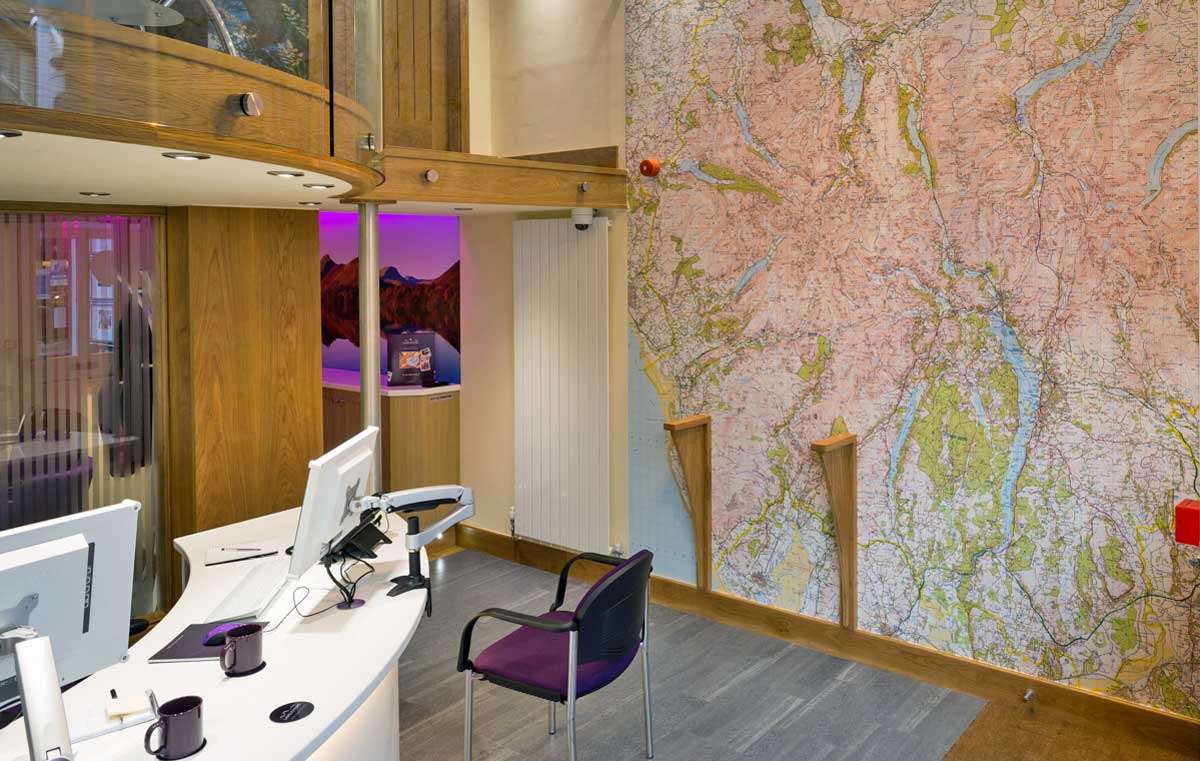 Add Your Company Name or Logo
Customise your wallpaper map with your company name or logo, highlight specific areas in a different tone or colour. Add a "You Are Here" label or additional photos or graphics. Add some text, explanatory text boxes, legends or keys. In fact any additional information that helps to make your map more meaningful. Just let us know your requirement and our designers will incorporate them into your map. There is a additional artwork charge dependent on the amount of work required.
Order Your Detailed Postcode Wallpaper Map
I have been dealing with Jo over the past 10 days to source a map and LED displays for my new business. I just wanted to say that her service, patience, and customer service was exemplary. She was always happy to take my numerous calls and requests (we had to make lots of changes to the map), and she always responded fast - Atif Janjua.