You can make an eye catching feature of any wall at home or in the office with our historic wallpaper map sourced from Ordnance Survey's Revised New Series mapping at one-Inch to the mile (1:63,360), dating between 1896-1911.
The history of the Ordnance Survey's mapping begins in 1790 when the government, fearful of the threat of a French invasion, instructed the then Board of Ordnance to begin a national military survey starting with the south coast of England.
In 1801, the first one-inch-to-the-mile map was published. It was gruelling work: Major Thomas Colby, the longest serving Director General of Ordnance Survey, walked 586 miles in 22 days on a reconnaissance in 1819.
Colby believed in leading from the front, travelling with his men, helping to build camps and, as each survey session drew to a close, arranging mountain-top parties with enormous plum puddings.
The major urban areas of today were already well established but were still separated by open countryside and numerous villages and hamlets, many of which have long been lost under roads and houses and whose names are now only dimly remembered.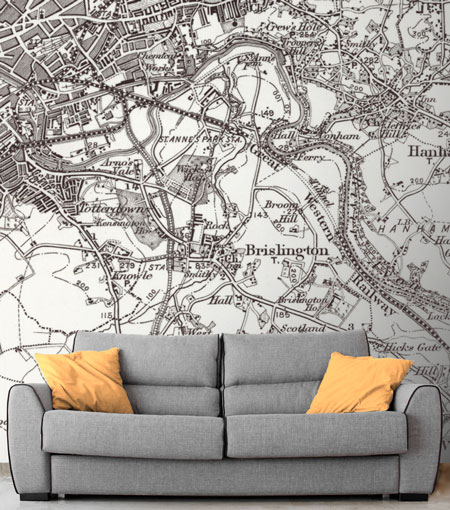 1896-1911 Ordnance Survey Map Wallpaper
Great for a wallpaper map of your entire city or county
The original mapping scale is one-inch to the mile (1:63,360)