The Ordnance Survey 25 inch to the mile (1:2,500) County Series, dating between 1841-1920 is the most detailed Ordnance Survey mapping, available for most parts of England, Scotland and Wales. The maps allow practically every feature in the landscape to be shown. They provide good detail of all buildings, streets, railways, industrial premises, parkland, farms, woodland, and rivers. Their bold style and informative symbols and abbreviations allow easy interpretation for a wide range of uses.
A small number of the maps were coloured, with the colour applied by hand, initially by boys paid on a piece work basis, and later by women. Not all sheets were coloured, but those that were coloured used:
Blue for water features
Burnt sienna for roads
Carmine for buildings made of brick or stone
Grey for buildings made of wood or iron.
Please Note: Your wallpaper mural is custom made to your exact wall dimensions and is split into the minimum number of panels possible to minimise the number of joins. This means panel widths can be between 800mm to 1200mm wide, dependant on the size of the wall.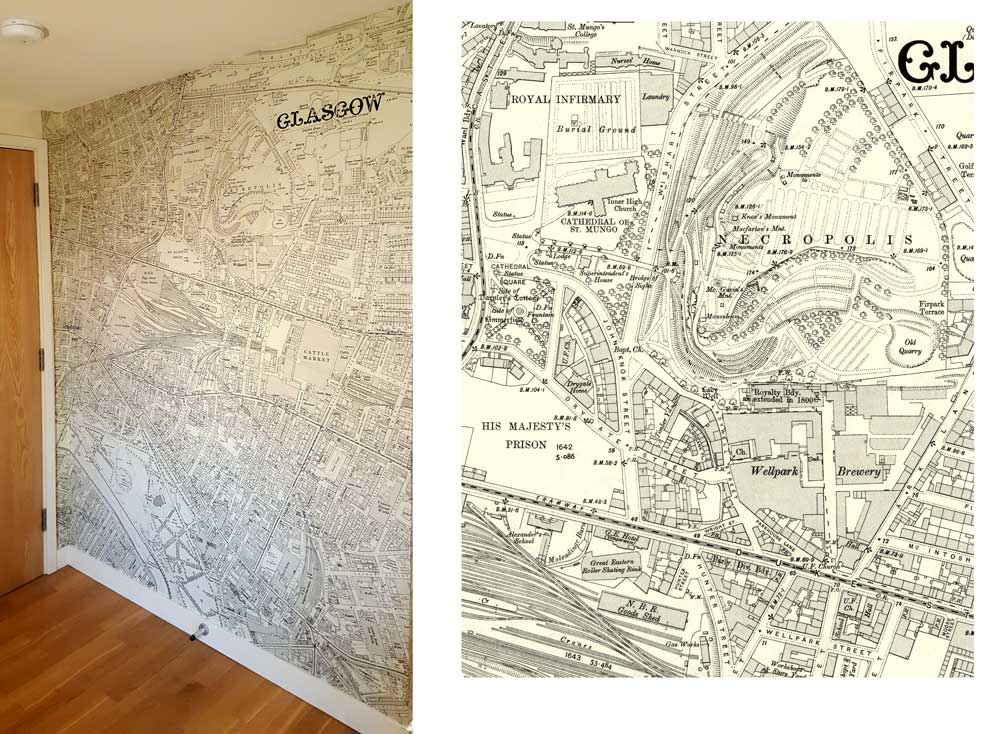 Just wanted to confirm safe receipt and installation of map. The decorator was impressed with quality of material. Thanks for all your help, I'm very happy with the outcome. - Sean Fisher