Proof Check
When you place your order we will prepare and email you a proof for you to check.
This proof will be a section of your image at 100% of the desired final print size so that you can inspect the detail.
Once you approve the proof your order will be printed and despatched.
We will refund the full value of your order should you decide not to proceed after checking your proof.
Use our FREE Image Report Service if you are unsure about the suitability of your image file.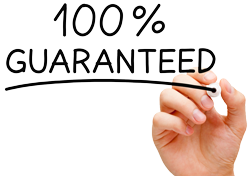 We are certain that you will be completely delighted with your wallpaper mural.
If you are not satisfied with your wallpaper order we offer you the Right To Return it within 7 days of receipt and we will refund you the full purchase price.
Please contact us should you have any questions or experience any problems and we will do our utmost to resolve any problem to your satisfaction.
Choose Wallpaper Media
HP Standard Smooth - HP PVC-Free Wallpaper is an ultra-smooth finish, prepasted 165gsm wallcovering with an approved fire certificate. It meets commercial wallcovering standards and has an indoor display permanence of up to 20 years. Mould and mildew resistant
Digimura Premium Smooth - Muraspec Digimura Smooth is a unique wallpaper product that has a satin non-textured finish. A paste-the-wall not the wallcovering product that is clean and simple to install and won't damage surfaces when it is removed.
HP Premium Durable Suede - HP PVC-Free Durable is a 290gsm wallcovering that is Type II compliant with a durability standard for commercial wallcoverings for criteria that also includes scrubbability, stain resistance, flame spread, colourfastness, abrasion resistance, and more.
FabriTac® Self Adhesive - FabriTac® is a 350gms removable, adhesive fabric that may be mounted to any surface and repositioned countless times. This repositionable wallpaper fabric does not rip, wrinkle, shrink or curl. Anyone can easily apply, position, re-position or remove this wallpaper.